LensX Laser Cataract Surgery

Why Should You Consider Laser Cataract Surgery with the Alcon LensX Laser System?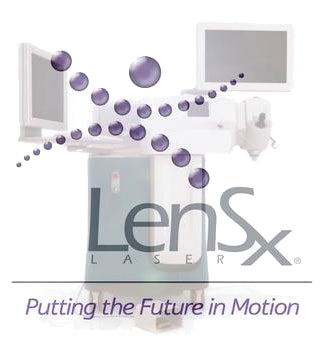 During traditional cataract surgery, surgeons will use a diamond blade to create several small incisions in the cornea. At Sea Island Ophthalmology , we are happy to offer laser cataract surgery using the Alcon LensX Laser System! With the LenSx laser, incisions are made without the use of a blade; this laser technology allows for optimal precision when performing cataract surgery.

Using the LenSx laser, your surgeon can not only create better incisions, but can also monitor what's going on inside of the eye during the procedure. The LenSx laser features real-time diagnostic tools that allow for an accurate visual at all times during the surgery. This gives our doctors and patients at Sea Island Ophthalmology a better level of security and the ability to more accurately monitor the progression of your surgery.

Those who choose laser cataract surgery experience a lesser chance of complication, faster recovery time (from the use of less ultrasonic energy), and amazing results! This advanced technology has been changing the face of cataract surgery. More and more patients are choosing laser cataract surgery, and we want you to consider all of your options in deciding what is best for you!

Some patients are not candidates for cataract surgery. Before surgery, you will have a consultation with your doctor to determine whether traditional or laser cataract removal is right for you. Our doctors at Sea Island Ophthalmology are here to help you make the best choice for your eyes.

If you are interested in laser cataract surgery, please call to schedule your consultation today!