Our Technology

At Sea Island Ophthalmology, we are dedicated to providing the best for our patients, investing in the latest technology in order to achieve outstanding visual and procedural outcomes.
Cataract Surgery
The IOLMaster700
In light of this dedication, we are proud to be the first practice in South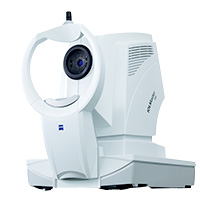 Carolina to offer the IOLMaster 700. This imaging technology is at the forefront of accuracy in ocular biometry and helps to achieve the highest standard in cataract surgery outcomes. By identifying irregular geometries in the eye or inadequate fixation, this tool greatly reduces the risk of refractive surprises during the procedure.
What is Ocular Biometry?
Put simply, ocular biometry describes measurements of the eye, such as the size and shape. The IOLMaster 700 scans the eye, and because it is able to scan the eye over 2,000 times per second the imaging is unbelievably accurate, allowing Dr. Siegel to evaluate your unique ocular needs.

As compared to other technologies, the IOLMaster 700 brings both doctor and patient elevated levels of safety, more efficient procedures, and more predictable refractive outcomes!
LensX Laser Cataract Surgery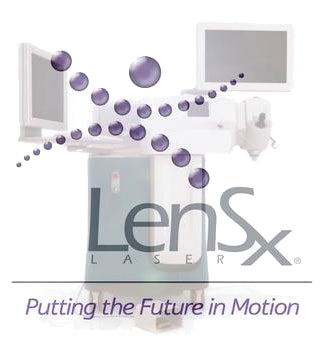 Among our latest technology is the LensX Laser System from Alcon, which allows Dr. Siegel to perform cataract surgeries without the use of a blade! this technology allows for optimal precision when performing cataract surgery.
This state-of-the-art laser allows us to create better incisions and gives the practice access to real-time diagnostic tools that provide accurate visuals of the eye during surgery. Laser cataract surgery is more accurate, has a lesser chance of complications, and patients who undergo laser cataract surgery have shorter recovery periods!

To receive the best in care with the most advanced technologies, schedule a consultation at Sea Island Ophthalmology today!