Cataract Surgery

Are you searching for a Cataract Surgeon in Beaufort County?
A cataract is a clouding of the lens in the eye that affects vision. Most cataracts are related to aging. Cataracts are very common in older people. By age 80, more than half of all Americans either have a cataract or have had cataract surgery. A cataract can occur in either or both eyes. It cannot spread from one eye to the other. To learn more about cataracts and the options available to you at Sea Island Ophthalmology click a link below.
About Cataracts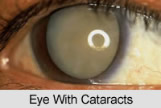 A cataract is a clouding of the eye's naturally clear lens. Vision through eyes with cataracts is characterized as looking through a foggy window or piece of wax paper. Cataract development is usually a very gradual process of normal aging, but can occasionally occur rapidly. Many people are unaware that they have cataracts because the changes in their vision are so gradual. Cataracts are very common, affecting roughly 60% of people over the age of 60, and over 1.5 million cataract surgeries are performed in the United States each year.
Cataract surgery is a very successful operation. One and a half million people have this procedure every year and 95% have a successful result. As with any surgical procedure, complications can occur during or after surgery and some are severe enough to limit vision. But in most cases, vision, as well as quality of life, improves.
Some common symptoms of cataracts may include:
Painless blurring of vision
Sensitivity to light and glare
Double vision in one eye
Poor night vision
Fading or yellowing of colors
Frequent changes in glasses or contact lens prescription
About Cataract Surgery
Cataract surgery has existed in this world for over a century, but it is the recent innovations in technology that have transformed this into a very safe and effective surgery. It's great to know that the success rate for cataract surgery is high when you are going into this situation. Today advanced artificial intraocular lenses have allowed patients to recover more youthful eyesight. Instead of dealing with glasses after surgery some patients may have the choice to upgrade to a new premium type of intraocular lens (IOL) that will enable vision at multiple distances. In addition to the new lens implants available, less invasive surgery techniques have come to fruition to enable much faster healing. Despite the effectiveness of the cataract surgery the preparation process may take weeks and various decisions will need to be made. Cataract surgery is one of the most commonly performed medical procedures, with over 3 million surgeries performed each year
Cataract Surgery Choices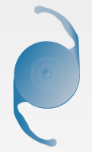 Once you have decided to have cataract surgery you will have a number of important decisions to make. The first item on the agenda is to select a skilled cataract surgeon. If you are seeking a cataract surgeon in Beaufort, Dr. Siegel would be more than happy to be your surgeon of choice. At Sea Island Ophthalmology, we have the most up to date and modern surgery techniques available to our patients. Once you have selected a cataract surgeon it is time to understand what lens implant option will be the best. It's important to discuss your options with a qualified ophthalmologist. Your options will include monofocal lenses, multifocal IOL's or accommodating lens implants, and toric implants to correct astigmatism.
Your Cataract Surgery

Before your cataract surgery your eye must be properly cleaned and dilated. A topical anesthetic is used before the small incision is made. An ultrasonic device will be inserted into the small incision to pulverize the hard yellow proteins that form the cataract, and remove them from the eye.
A folded intraocular lens will be inserted through the original incision. This lens will replace your natural lens and stay in place inside your eye, providing you with clear vision after the procedure. You will not be able to feel or sense the implanted lens in any way. The small incision will then self-seal itself without the need for stitches.
It is important that you discuss your vision expectations with your eye surgeon to determine the right premium lens implant for you. The premium lens will be inserted into your eye after your natural lens has been removed. Learn more about the premium lens implants offered at Sea Island Ophthalmology.
Recovering from cataract surgery is fast and relatively easy! Most patients will notice improved vision with their new lens within the first 24 hours. It is important that you follow the postoperative instructions provided by your cataract surgeon. It is important that you refrain from strenuous physical activity and from rubbing your eyes during the first few weeks after surgery.
Learn more about the Premium lens implant options available or take our IOL Self-Evaluation test.